(please click to view full image)

View of the backpack that i've mod for it side cover.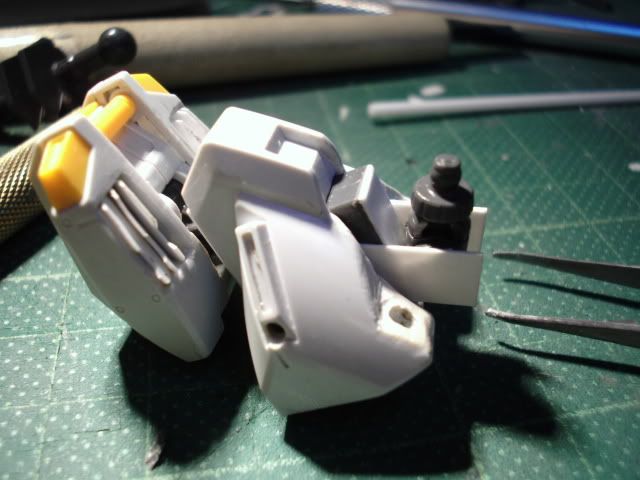 The view of part that use to join the truster and the backpack
For the chest part i've put the kotobukiya plastic truster.
Fill putty inside the backpack side cover and the chest part
Make the panel line
Now posing with the based that i made my self using perspek
After finish mod the model, i start moding the gun by using pen casing
The last part in the prosses is paint and put decal. also do hand paint job for few detailing part
PICTURE TAKEN AT SG WANG PLAZA, KUALA LUMPUR
p/s : After this will be more picture with detailing part
Read more...